Sunday
31%
10:47
Min: 20°C
878
22:53
Max: 33°C
E 3 m/s
LIVE A UNIQUE EXPERIENCE AT THE CHAPARRAL GOLF CLUB
Chaparral Golf Club offers a " Parkland Forest " course with 18 holes par 72, surrounded by a Mediterranean forest. The protected area optimizes the typical beauty of the region, a meeting point between sea and mountains.
It is located in the heart of the Costa del Sol , in the Mijas Golf valley, between Marbella and Mijas . Right by the sea and only 25 minutes from Malaga airport, making it a popular destination for golfers from all over Europe.
Chaparral Golf Club, is located less than 20 minutes from the old town of Marbella and the famous " Puerto Banús ". It is the ideal starting point to combine golf and culture. The nearest city is Fuengirola with a wide variety of restaurants and one of the longest promenades in Spain.
Book your green fee and practice your shot!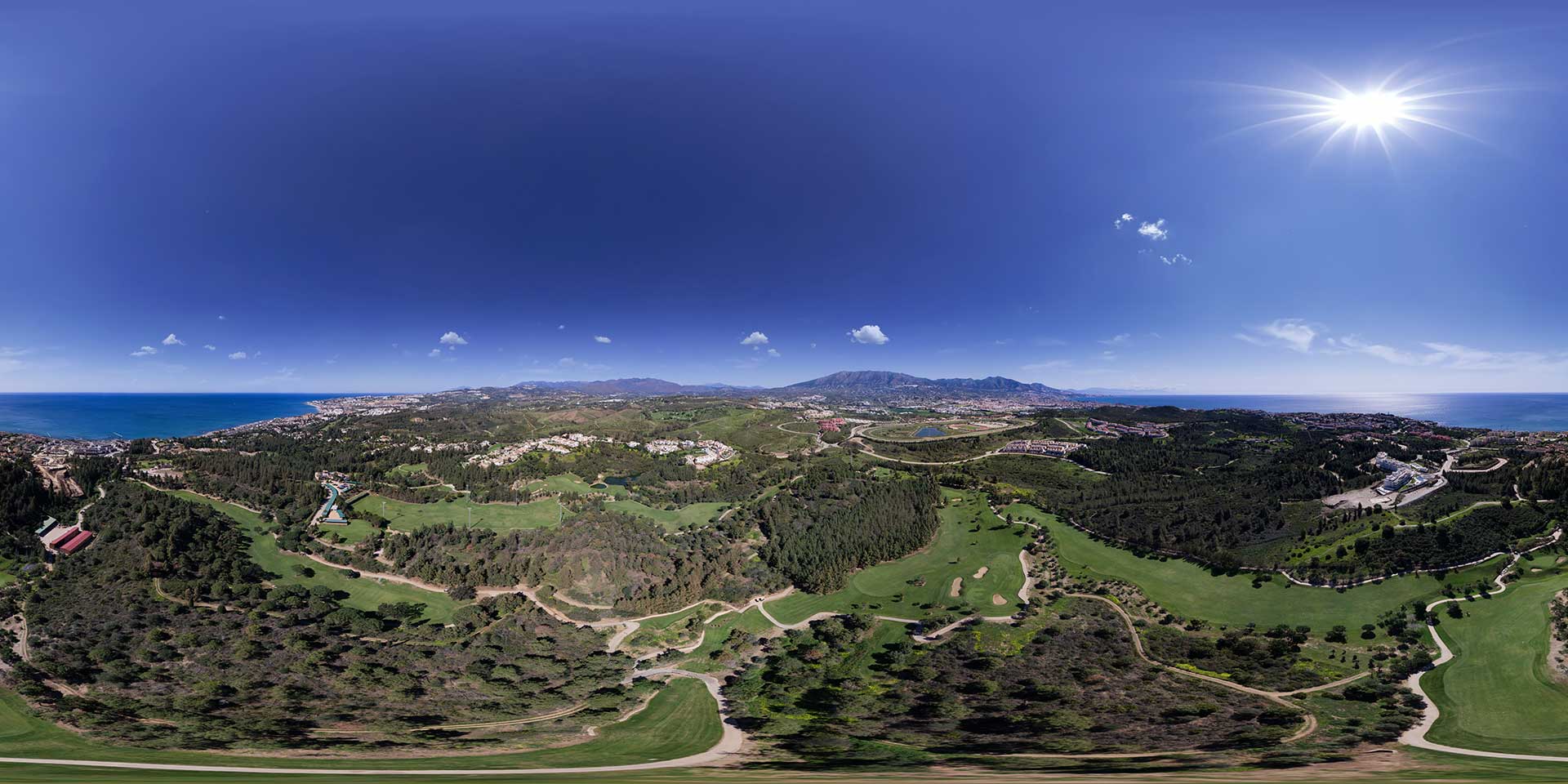 The Chaparral Golf Club  organizes a wide variety of events and tournaments at its facilities. Exhibitions, interclub competitions, professional championships, amateur championships… Being able to attend as a participant or as a spectator, since for both options there is guaranteed fun.
CHAPARRAL GOLF CLUB FEATURES
Design : Pepe Gancedo
Land : Undulating with water obstacles.
Degree of difficulty : Difficult.
Driving Range (12 tees).
Putting Green.
Pitching Green.
Bunker de prácticas.
GREEN FEE PACKAGES CHAPARRAL GOLF CLUB
Rates, packs, seasons, rentals, etc...
Casa Club
Sala de conferencias
Vestuario
Birdie card
Club accepts credit cards
Bar
Snack Bar
The Green Label
One of the benchmark restaurants on the Costa del Sol  golf courses is the meeting place for golf lovers and residents of the area.
Enjoy authentic Andalusian cuisine with a contemporary twist and a European twist in our charming restaurant at the foot of the golf course. 
+ 34 952 49 39 47
Rental of clubs
Rental of trollies
Rental of electric trollies
Rental of electric carts
Black Iron
Golf Academy
info@blackirongolf.es
+34 690 105 888
We have the best for you. Advice and experts at your disposal.
In our Pro Shop you will be received and attended by our specialized staff. We have a wide variety of items from the best brands on the market for both women and men. Our collections are always kept up to date with the latest developments in the sector.

CHAPARRAL GOLF CLUB REVIEWS
"Buen campo, hay que jugar fino si se quiere obtener un buen resultado. Buenas instalaciones, preciosa casa club y personal muy agradable. Espero que terminen pronto las obras de los accesos, es el único "pero" que se le puede poner en este momento. Por lo demás, un campo para disfrutar (aconsejable jugarlo en buggie, caminando se hace duro)"
"¡Personal encantador y amable, campo de golf muy bien cuidado y técnico! Un placer jugar aquí, volveré 100%"
"Excelente condiciones del campo para la época del año. Muy buena atención del personal."
"Buen campo de golf muy interesante muy técnico pero muy bien además tiene bastantes árboles con lo cual hace que sea uno de los campos más frescos de la Costa del Sol."