Mijas Golf Club Los Lagos
Mijas Golf Club Los Lagos
Friday
62%
10:51
Min: 17°C
882
22:49
Max: 27°C
SE 2 m/s
Mijas Golf Club Los Lagos: A REALITY (RENOVATED IN 2012)
The Mijas Golf Club Los Lagos with its 6,536 meters is the longest of the two that make up Mijas Golf. Keeping the original design of Robert Trent Jones Snr. It has been completely renovated during the year 2012.
Los Lagos is a course that has wide fairways and few forest obstacles, but it is complicated by the sand traps and the 9 lakes that give it its name, so you have to keep them in mind when you hit the ball.
It is a course with few slopes and large, flat greens. The extensive tees allow the difficulty of the course to be increased or decreased at your convenience. It seems that the American designer has wanted to leave the ground in a good position for amateurs but, at the same time, he has also managed to put them to the test. Los Lagos is a course suitable for any type of handicap, being one of the most famous commercial courses on the  Costa Del Sol.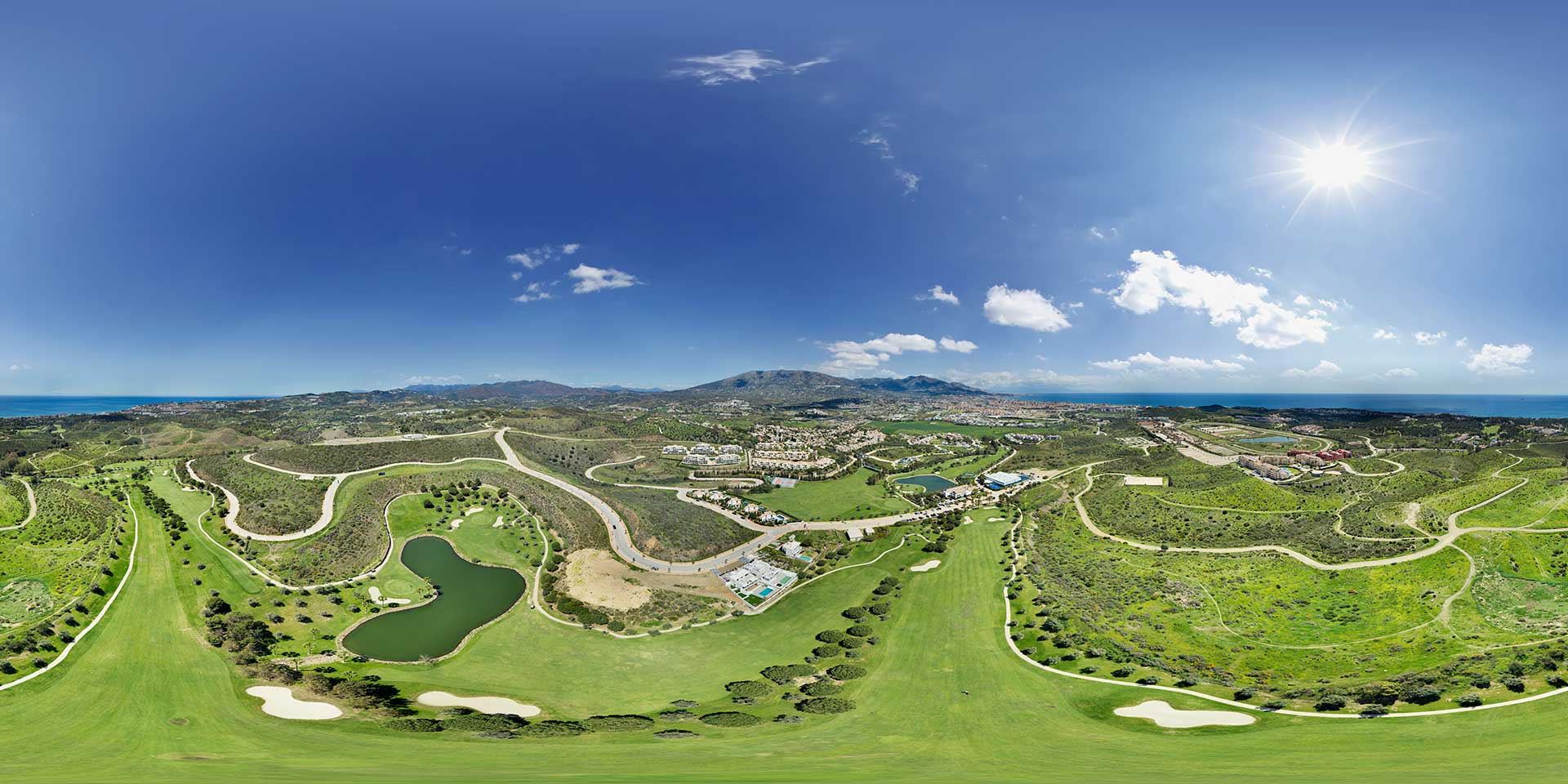 Mijas Golg Club Los Lagos , organizes a wide variety of events and tournaments in its facilities. Exhibitions, interclub competitions, professional championships, amateur championships… Being able to attend as a participant or as a spectator, since for both options there is guaranteed fun.
CHARACTERISTICS OF THE MIJAS GOLF CLUB LOS LAGOS
THE COURSE OF MIJAS GOLF CLUB LOS LAGOS
Design : Robert Trent Jones Sr.
Terrain : Flat with water
hazards Difficulty level : Difficult.
Driving Range (46 tees, de ellos 16 cubiertos.)
Putting Green.
Pitching Green.
Chipping Green.
Bunker de prácticas.
GREEN FEE PACKAGES MIJAS GOLF CLUB LOS LAGOS
Rates, packs, seasons, rentals, etc...
Changing rooms Club room Parking Restaurant Shop Showers Lockers for rent Defibrillator
Mijas Golf
The  Mijas Golf restaurant offers a typical gastronomy of the area, as well as  national and international cuisine that make up the wide range of dishes.
+ 34 952 47 52 51
Ping
Titleist
Lynx Club
Rental & Repair
Car Rental
Practice Balls
Electric
Carts Hand Carts Driving
Range
Putting Green
Chipping Green
The Mijas Golf Shop is located in the main building next to the golf reception. Here you can find all kinds of equipment and accessories for playing golf, such as gloves, balls, shoes, etc. We also have a wide range of clothing with all the season's news. In addition to the latest models of golf clubs from the most prestigious brands, we also have a club rental and repair service.
Also, our two golf teachers are at your entire disposal to help you in everything related to this wonderful sport: our qualified teachers can help you polish your defects or improve your general level of play; Now it is possible.
In short, whatever your need may be, rest assured that at the Mijas Golf Shop you will be attended by a qualified team of people who will always be at your disposal and happy to serve you.

REVIEWS OF THE MIJAS GOLF CLUB LOS LAGOS
"El campo está en perfectas condiciones para jugar y el personal es muy atento y muy amable. Hay que hacerle caso a las buenas lenguas cuando te lo recomiendan. Reúne todos los requisitos para pasar un gran día de golf. Sin duda es para no dejar de ir y disfrutar de la experiencia."
"Campo de Golf a un paso de Mijas, Fuengirola, Marbella o Málaga. Muy buenas instalaciones."
"Buen campo de golf, muy cuidado, hoyos variados. ¡Para pasar un buen día de golf increíble!"
"Un buen Restaurante y trato exquisito, atentos, me sentí como en mi propia casa."