Friday
74%
10:56
Min: 17°C
880
22:52
Max: 27°C
WNW 1 m/s
LIVE A UNIQUE EXPERIENCE ON THE COSTA DEL SOL
Santana Golf is located in the "Mijas Golf Valley", halfway between Marbella and Fuengirola and surrounded by the Ojén and Las Pasadas rivers. The route, just a stone's throw from the Mediterranean Sea, is surrounded by nature and offers visitors beautiful views of the mountains. The course is 18 holes, it is a long course with wide and well-defined fairways, on flat terrain that is easy to walk.
The field is equipped with wide paths for buggies, integrated in perfect harmony between rows of beautiful fruit trees. Numerous species inhabit the farm, such as eucalyptus, cork oak, orange, lemon, cactus, pine, fig, olive, mango and other trees that are part of the varied vegetation, without forgetting the numerous variety of birds, including several examples of booted eagle .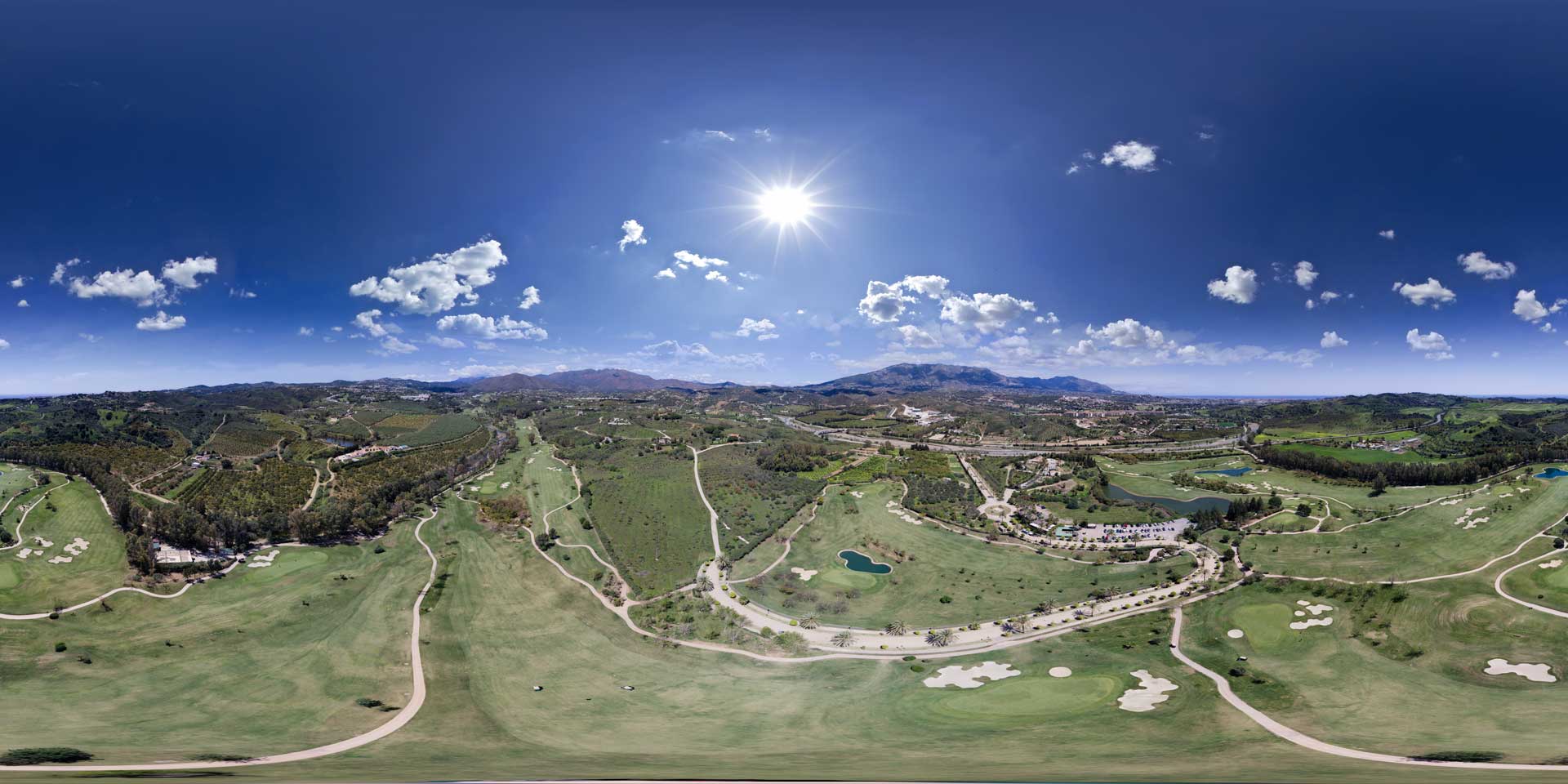 Santana Golf is a purely commercial or "Pay & Play" course. Competitions and private events are held. It is a very popular course and for this reason it is usually very crowded at any time of the year, so it is necessary to make reservations in advance.
Design : Cabell B. Robinson
Terrains : Flat with water obstacles
Degree of difficulty : Sporty.
GREEN FEE PACKAGES SANTANA GOLF
Rates, packs, seasons, rentals, etc...
Clubhouse
Locker Room
Club accepts credit cards
Professional Shop
Located in our clubhouse, "La Cabaña de Santana Golf" is not a restaurant or a bistro, but a space where you can enjoy a wide variety of dishes in a relaxed atmosphere.
+ 34 951 06 25 69
654 332 064
Club rental
Trolley
rental Electric cart rental
Golf cart
greenfees@santanagolf.com
+34  951 06 25 60
Golf Shop
Excellent service. In our shop, located in the Club House Reception, you will find the clothing and accessories you need to play golf.

Wide choice. Personalized golf clothing. Follow our promotions and sales.

"Campo espectacular, en inmejorable estado de mantenimiento. Los greenes impecables. De los pocos que quedan para jugar tranquilamente sin edificios en las inmediaciones. Personal cercano y muy amable. El restaurante pequeño, pero con productos de primera calidad. ¡Un lugar ideal para disfrutar!"
"Magnífico Campo de Golf en el entorno de Málaga. Calles bien cuidadas, greens con buena recepción y velocidad de bola. Diseño variado en un recorrido exigente que saca lo mejor de tu hándicap y perdona algún golpe mal ejecutado excepto en sus preciosas trampas de agua."
"Instalaciones fantásticas para el Golf restaurante y bar y servicio muy buenos gente estupenda."
"Me encanta, buen trato y muy tranquilo. 10/10."