CERRADO DEL ÁGUILA GOLF & RESORT
CERRADO DEL ÁGUILA GOLF & RESORT
Friday
66%
10:51
Min: 17°C
881
22:49
Max: 27°C
SE 1 m/s
LIVE A UNIQUE EXPERIENCE IN THE CERRADO DEL ÁGUILA GOLF & RESORT
Cerrado del Águila Golf is undoubtedly one of the best 9-hole courses on the entire Costa del Sol. It is not very common to find a course with these characteristics, with so many different obstacles and a variety of distances. It forces us to use all the clubs in the bag, with three par 3s, four par 4s and two par 5s.
The Cerrado del Águila golf course has unbeatable facilities. Its lakes, long fairways and fantastic sea views create a spectacular experience. Wide greens for the most demanding golfers. Although the tour can be done on foot, there is also a buggy rental service available.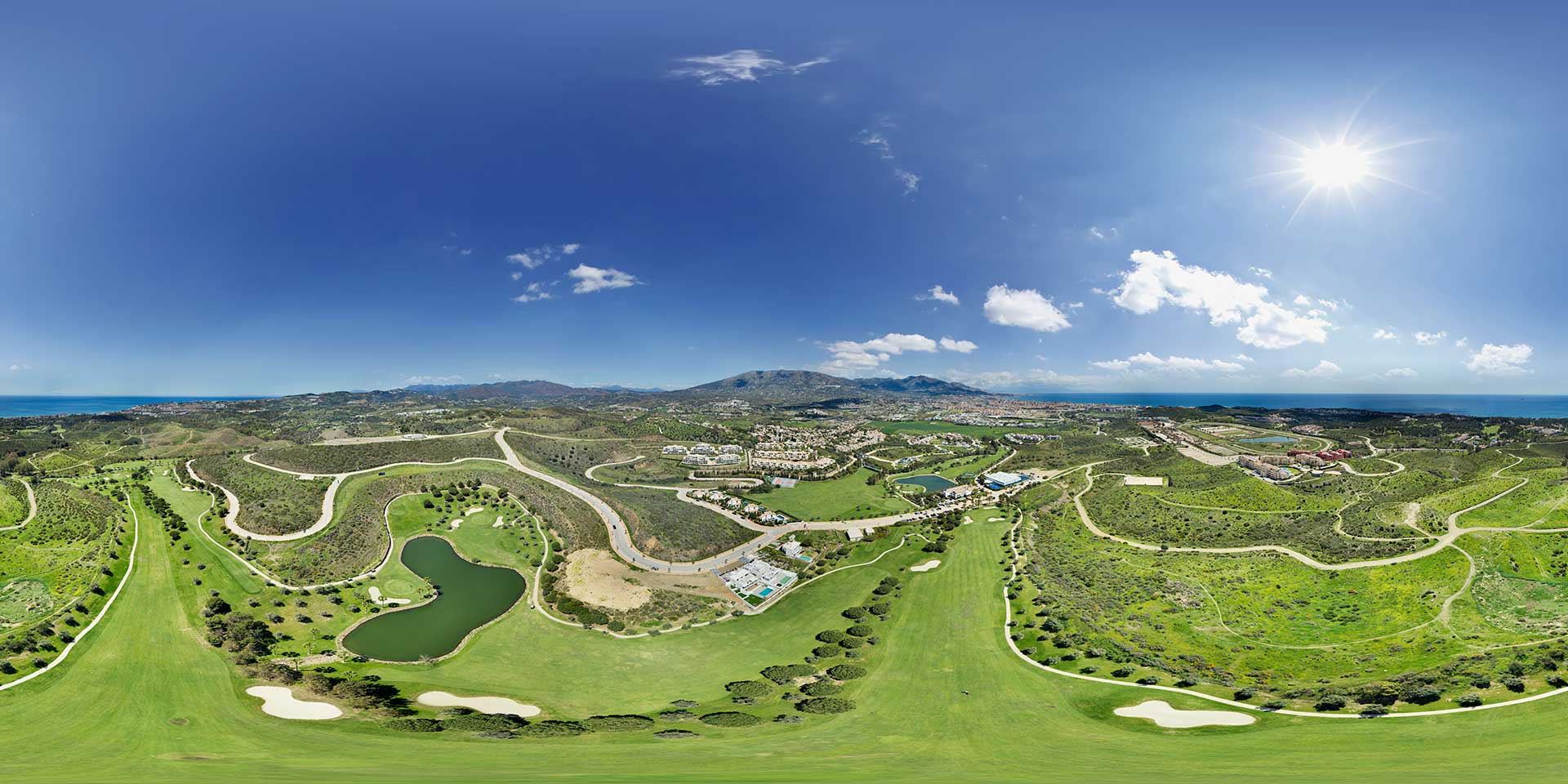 The Cerrado del Águila Golf organizes a wide variety of events and tournaments at its facilities. Exhibitions, interclub competitions, professional championships, amateur championships… Being able to attend as a participant or as a spectator, since for both options there is guaranteed fun.
CHARACTERISTICS OF THE CERRADO DEL ÁGUILA GOLF & RESORT
Design : Francisco Navarro & Ignacio García
Terrain : Undulating with water hazards.
Degree of difficulty : Difficult.
Driving Range
Putting Green.
Pitching Green.
GREEN FEE PACKAGES CERRADO DEL ÁGUILA GOLF & RESORT
Rates, packs, seasons, rentals, etc...
Clubhouse
Locker
room Babysitting for guests
Pro Shop
Restaurant
Golf lessons
The  restaurant  is the highlight of our facilities. Its large terrace with magnificent  views of the sea  and its different spaces are ideal for holding events for up to 300 guests where they can enjoy excellent cuisine.
+ 34 951 74 19 90
Rental of clubs
Rental of trollies
Rental of electric trollies
Rental of electric carts
Junior Golf School
golf@cerradodelaguila.com
+34 951 74 19 90
+34 670 419 096 
Improve your equipment, swing and game.
In our Pro Shop you will be received and attended by our specialized staff. We have a wide variety of items from the best brands on the market for both women and men. Our collections are always kept up to date with the latest developments in the sector.

OPINIONS OF CERRADO DEL ÁGUILA GOLF & RESORT
"Precioso campo con muy buenas vistas de la costa, Fuengirola y la montaña. Entretenido recorrido, menos llano de lo que esperaba. Adrián muy atento y amable en el Pro Shop. Restaurante muy limpio y amplio y con una gran terraza en alto. Perfecto para desayunar antes o un almuerzo después del recorrido. En definitiva un buen sitio para echar un buen día. También tienen pistas de pádel y peluquería."
"Muy recomendable para celebrar un evento, en nuestro caso fue una boda, de 15 personas, que, a pesar de no ser muchos comensales, Jeremy el encargado, puso mucho empeño, dedicación y cariño en nuestro evento. Nos encantó el resultado, tanto la comida, decoración, y el trato del personal. De todas las opciones que miramos, sin duda la mejor. Restaurante La Sierra."
"Las instalaciones son nuevas, muy cuidado y limpio todo. Cada vez que vamos tienen proyectos nuevos e innovadores. Me encanta el trato exquisito que nos dan. El gimnasio dispone de un montón de máquinas y tiene un horario excelente para las personas que trabajamos hasta tarde."
"Que puedo decir, maravilloso desde el principio, el trato de las personas que nos atendieron fue profesional y cercano. Quiero agradecer a todos los camareros que nos atendieron. Un 10 en organización, atención y restauración. Un lugar precioso y agradable y con unas vistas impresionantes. Lo recomiendo al 100%, una inmejorable relación calidad y precio. Mil gracias"
"Campo muy acogedor. 9 Hoyos exigentes que hacen disfrutar del Golf en Málaga. Restaurante de gran calidad con menú de jugador a un precio razonable."